Hello everyone!

With the highly anticipated conquest update now out and in the hands of players, it seems like a great time to update you all once again on what lies ahead for Dune: Spice Wars.

Today, we want to share some exciting news on what's going on behind the scenes here at Shiro Games, provide a glimpse into what we have planned for the upcoming release from Early Access later this year, and explore some of our plans for Dune: Spice Wars beyond version 1.0.

So let's get into it!
What are we working on right now?
Well, with the 1.0 release now rapidly approaching, our attention is firmly set on making sure we can deliver on the promises we've made over the course of Early Access and that we're able to meet the expectations of our players, both quantity and quality-wise.

Currently, we're working on the 1.0 update, in which we will be adding new content to existing modes, bringing a new faction to the game, adding additional tutorials, overhauling and balancing existing systems and resource management, optimizing the game and more, it's been an incredibly busy time for us all in the Studio and we can't wait to share with you all the results of our work.

Obviously, we can also expect some smaller updates to address issues or tweak balancing and mechanics in the meantime, but the next major content update will be alongside the 1.0 release in a couple of months time.
What can we expect for the future of Conquest? What's planned for the mode?



Conquest was designed as one of the centerpiece modes for Dune: Spice Wars, and while we're very happy with the state it released in with our last update, we still have a lot of plans on how it can evolve and improve going forward, here's some of the stuff we have in mind right now:

More Missions and Objectives: Expect a wider range of missions and objectives in Conquest, keeping you on your toes and providing unique challenges to keep the gameplay and each run fresh.

Visual Enhancements: We're planning to improve the visual aspects of the mode in order to enhance the overall experience and ensure that individual missions are both visually interesting and immersive.

Balancing Adjustments and existing mission improvements: We're gauging player feedback and listening to your suggestions to address balancing issues, ensuring a more enjoyable and engaging gameplay experience.

A new faction: The next faction to launch will be playable in Conquest, bringing a new flavour and way of playing to the mode.

Potential Secondary Objectives: Additional challenges to diversify gameplay and offer alternative strategies. Not a major priority right now, but something we're looking to get around to eventually.
Can you share some details on the main new additions to the game in the next update?
So 1.0 will see a host of improvements and additions, but one of the main ones we're working towards right now is that of the final faction!

And while we're not quite at the stage where we can share who they are yet, we can say that the faction will be a Great House, it has been speculated as a possibility for a future house about 3 times in the Steam forums and it will be playable in conquest. So hopefully that's enough information to sate your appetite for a couple of weeks!

Alongside that we'll be adding more interactions with prominent factions and individuals in game, new tutorials, a major overhaul of some of the existing systems and a lot of work on the engine and performance of the game, some of the Conquest improvements we mentioned above, new achievements and more!
What's planned for the game after we release out of Early Access?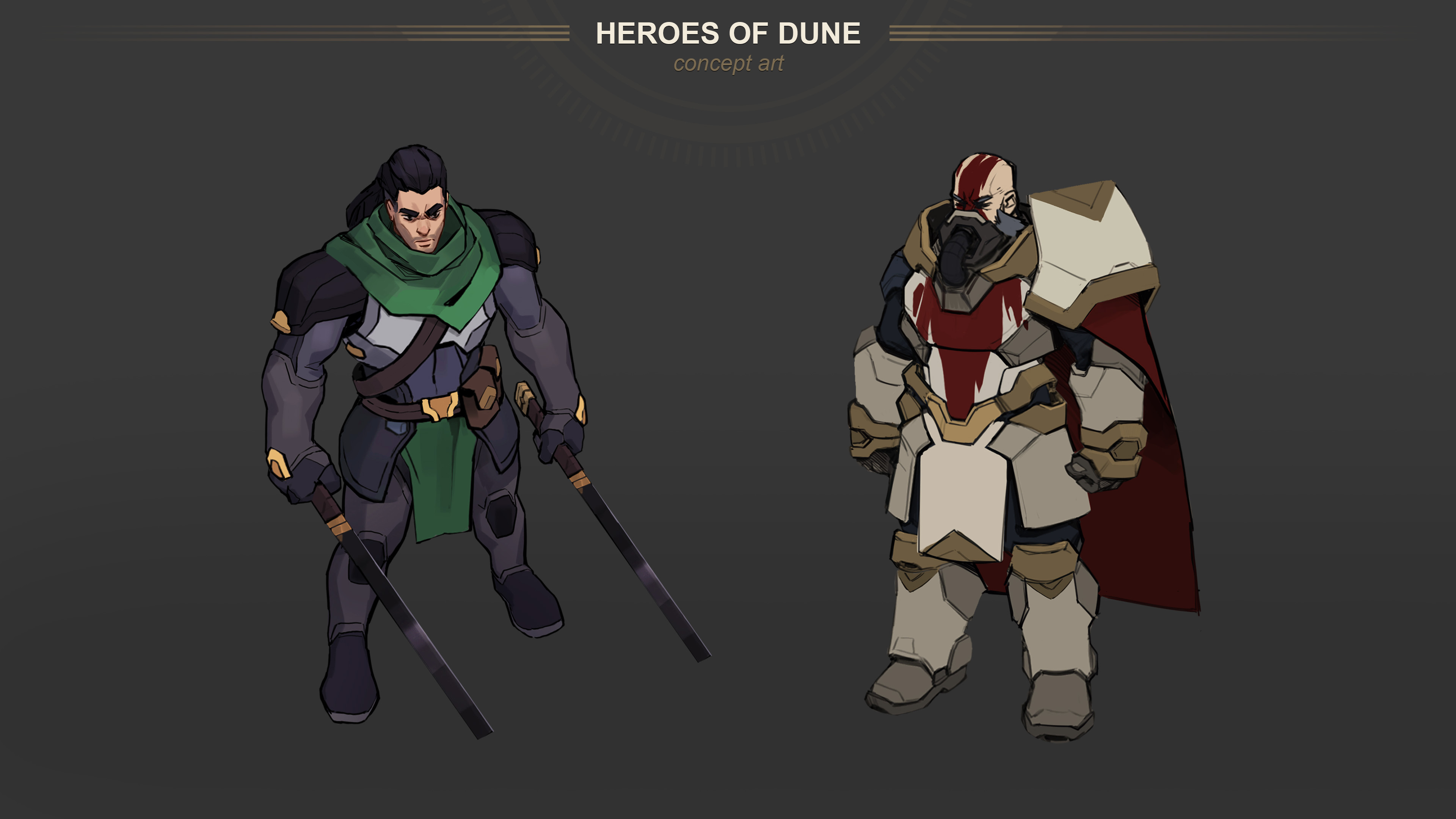 So in the immediate future, our plan is to release the Heroes of Dune update shortly after the game's launch, giving us the time to ensure that it receives the time and attention it deserves, especially given how much anticipation has built around it since we announced it way back when the game first launched into Early Access.

This is planned to be one of the first major free updates for Spice Wars following release, with a lot of ideas already being thrown around even now (spectator mode being a key addition we're woking out as we speak), so we hope to have more firm news on what the future holds for Dune: Spice Wars beyond the heroes update very soon!
Don't hesitate to drop any questions you might have in the discussions and as always, thank you all for your support! Next stop, 1.0...

Shiro Games